Chilean Sea Bass
(Item #74) 10-11 wild caught Chilean Sea Bass Fillets (10 x 6.0oz servings) with rich flavour.

Chilean Sea Bass is a premium white fish that is tender and moist, with broad flakes and an incredibly buttery mouthfeel. Sealand's center cut Chilean Sea Bass is Individually Quick Frozen (iQF) to maintain its fresh taste and clean finish. Each fillet is 2-3 inches thick with skin on one side. An incredibly versatile fish, Chilean Sea Bass can be cooked on the BBQ, stovetop or in the oven.

$22400
---
What you Get
In The Box
- Box contains 10-11 Individually Vacuum-Packed Chilean Sea Bass Fillets (by weight)
- Minimum Box weight: 1.8kgs (4.0lbs)

Suggested Servings
- Suggested Serving Size per the Nutrition Facts label - 170g (6oz)
- Contains approximately 10 x 170g (6oz) servings
Best Ways to Cook
We recommend that all our fish products be thawed out of packaging for 24 hours in the refrigerator prior to cooking (unless otherwise stated). And why not try one of these simple cooking methods.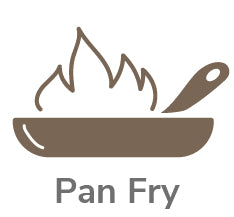 How to Pan Fry Chilean Sea Bass
Heat a large frying pan over medium heat. Add 1 tbsp of butter and 1 clove of minced garlic to the pan. Pat dry thawed fillets, season with sea salt and pepper, and place skin side down in the pan. Cook for 4-6 minutes per side, or until the internal temperature at the thickest part of the fish reaches 145°F. Transfer to serving plates and serve with an herb pesto.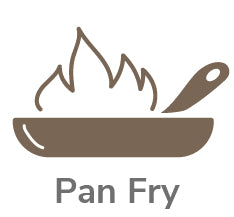 How to Air Fry Chilean Sea Bass
Spray air fryer with oil and preheat to 375°F. Pat dry thawed fillets, add seasoning and cook skin side down for 10 minutes or until the internal temperature of the sea bass reaches 145°F. The fish should be golden and the skin crispy.

Cooking times and temperatures may vary based on the method of preparation and the thickness of the fish. Test for doneness with a meat thermometer.
Nutrition Facts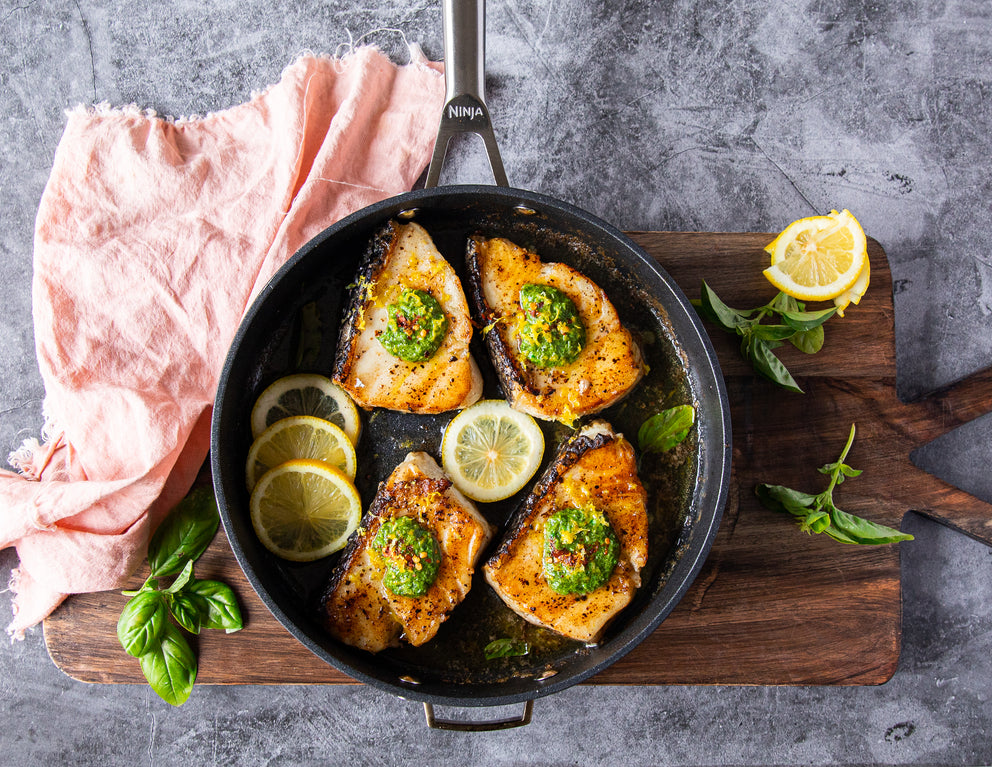 INGREDIENTS: Chilean Sea Bass Fillets
Nutrition Value
Serving Size (170g)
Amount
% Daily Value
Calories 160
Fat / Lipides 3.5g
5%
Saturated / Saturés 1g
+ Trans 0g
5%
Carbohydrate / Glucides 0g
Fibre / Fibres 0g
0%
Sugars / Sucres 0g
0%
Protein / Protéine 31g
Cholesterol / Cholestérol 70mg
Sodium 115mg
5%
Vitamin A / Vitamine A
0%
Calcium 20mg
2%
Iron / Fer 0.5mg
3%
Vitamin C / Vitamine C
0%
Potassium 450mg
10%
Vitamin D / Vitamine D
0%