Frog Legs
(Item #39) 38-40 plump and meaty Frog Legs (20 x 3.5oz servings), 8-12 count.

Try something new and unlock a world of unique culinary experiences with these meaty Frog Legs. Meticulously sourced, expertly prepared and Individually Quick Frozen (iQF) for unbeatable freshness and convenience. With their mild taste and tender texture, frog legs are a versatile protein that can be pan-fried, grilled, or air-fried to perfection for an easy yet exciting meal.
$11200
---
What you Get
In The Box
- Box contains 1 Large Sealed Bag (approximately 38-40 Frog Legs by weight)
- Minimum Box weight: 2.0kgs (4.4lbs)

Suggested Servings
- Suggested Serving Size per the Nutrition Facts label - 100g (3.5oz)
- Contains approximately 20 x 100g (3.5oz) servings
Best Ways to Cook
We recommend that all our seafood products be thawed out of packaging for 24 hours in the refrigerator prior to cooking (unless otherwise stated). Frog legs can be cooked using a variety of methods - try one of the following tonight.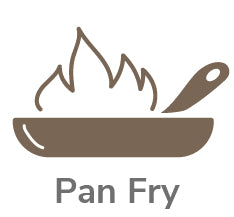 How to Pan Fry Frog Legs
Pat the thawed frog legs dry and season with any desired spices or toss them in a flour batter. Preheat a large frying pan or skillet over medium-high heat. Add a few tablespoons of cooking oil and heat until it shimmers. Add the frog legs to the pan and fry for 3-5 minutes on each side until they turn golden brown and become crispy. Frog legs are done when they look like cooked dark chicken and the internal temperature reaches 145°F.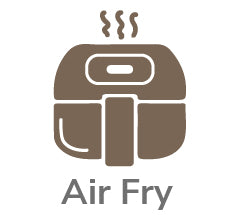 How to Air Fry Frog Legs
Preheat air fryer to 400°F. Spray the basket with nonstick cooking spray or oil. Add the frog legs to the basket in a single layer and air-fry for 5 minutes. Flip the frog legs and cook for a further 3-5 minutes depending on the desired level of crispiness. Frog legs are done when they look like cooked dark chicken and the internal temperature reaches 145°F.

Cooking times and temperatures may vary based on the method of preparation and your desired degree of doneness. Test for doneness with a meat thermometer.
Try It Tonight
Mediterranean Grilled Frog Legs
Whether you're a frog leg aficionado, or a first timer just dipping a toe in the water, these giant Sealand Frog Legs will not disappoint!

Showcasing the fresh summery flavours of the Mediterranean, this recipe is all about complementing the meaty richness of the frog legs. Prepare to dazzle your guests with this quick and easy dish that is perfect for entertaining!
Nutrition Facts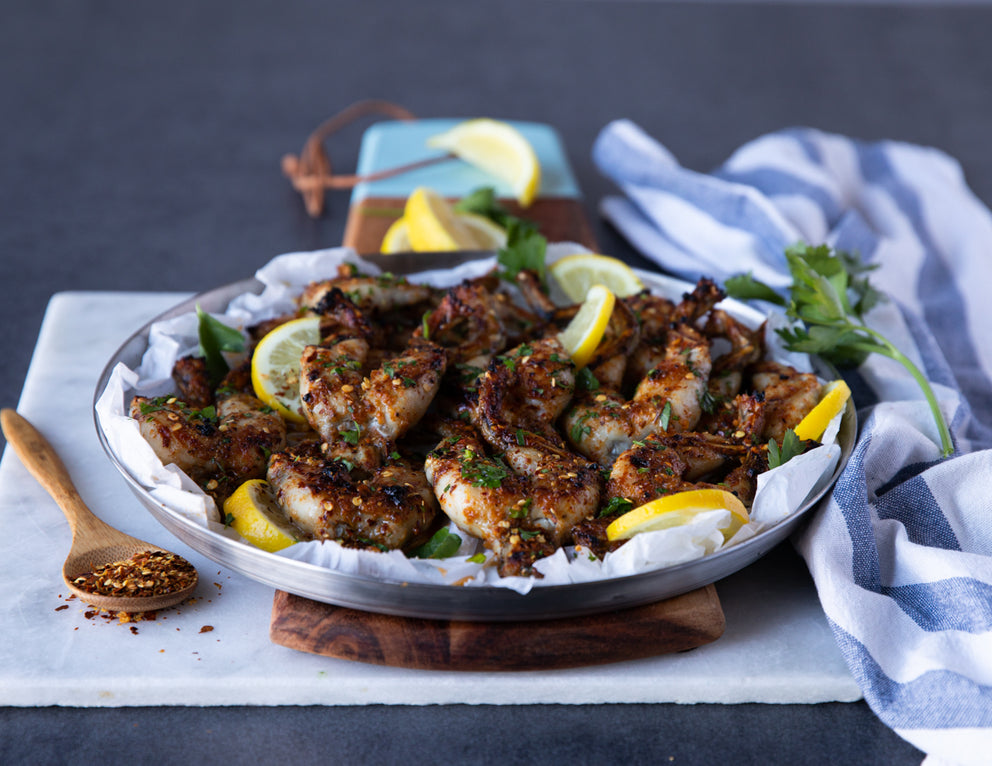 INGREDIENTS: Frog Legs
Nutrition Value
Serving Size (100g) / Portion (2 Pieces / Morceaux)
Amount
% Daily Value
Calories 73
Fat / Lipides 0.3g
0%
Saturated / Saturés 0.1g
+ Trans 0.1g
0%
Carbohydrate / Glucides 50g
Fibre / Fibres 0g
0%
Sugars / Sucres 0g
0%
Protein / Protéine 16g
Cholesterol / Cholestérol 50mg
Sodium 58mg
2%
Vitamin A / Vitamine A
0%
Calcium 10mg
1%
Iron / Fer 0.2mg
8%
Vitamin C / Vitamine C
0%
Potassium 285mg
8%
Vitamin D / Vitamine D
0%