French Cut Pork Chops
(Item #85) Ten 10oz French Cut Pork Chops for when the occasion calls for something a bit special (10 x 10oz servings).

Made with 100% premium Canadian pork, these tender, juicy, melt-in-your-mouth chops are guaranteed to steal the show at any dinner party. Individually Quick Frozen (iQF) for unbeatable freshness and expertly French-trimmed for maximum visual appeal, Sealand's pork chops look every bit as good as they taste. Ideal for a classy backyard soiree or an all-out, grab-the-chop-by-the-bone caveman fest.

$14600
---
What you Get
In The Box
- Box contains 10 Individually Vacuum-Packed French Cut Pork Chops
- Minimum Box weight: 2.84kgs (6.26lbs)

Suggested Servings
- Suggested Serving Size per the Nutrition Fact Label - 284g (10oz)
- Contains approximately 10 x 284g (10oz) servings
Best Ways to Cook
We recommend that all our meat products be thawed out of packaging for 24 hours in the refrigerator prior to cooking (unless otherwise stated). Here at Sealand Quality Foods, our meat is extremely lean, saving you up to 20% cooking time. Give one of these simple cooking methods a try today.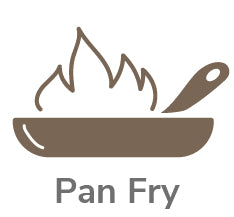 How to Pan Fry Pork Chops
Heat a large skillet or frying pan over medium-high heat and add 1 tbsp of oil or butter. Once the oil or butter is hot, place the thawed pork chops in the pan, making sure they are not overcrowded. Cook the pork chops for about 5-7 minutes on each side until they develop a golden brown crust and are cooked through to an internal temperature of 160°F. Allow the pork to rest for a few minutes before serving.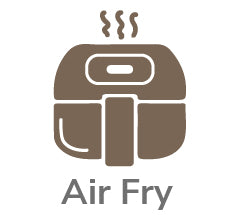 How to Air Fry Pork Chops
Preheat air fryer to 375°F. Pat dry thawed pork chops and apply seasoning or dry rub of choice. Lightly spray or brush the air fryer basket with oil to prevent sticking. Place the pork chops in a single layer in the air fryer basket and cook for 10-14 minutes, flipping halfway through. Check the internal temperature of the pork chops with a meat thermometer to ensure they reach 160°F. Allow the pork to rest for a few minutes before serving.

Cooking times and temperatures may vary based on the method of preparation and your desired degree of doneness. Test for doneness with a meat thermometer.
Try It Tonight
French Cut Pork Chops on the Grill
Step up your grilling game this summer with our French Cut Pork Chop recipe!

We're talking juicy, tender, melt-in-the-mouth Canadian pork chops, expertly French-trimmed and seasoned to perfection. What are you waiting for - fire up the grill and start this year's BBQ season in style!
Nutrition Facts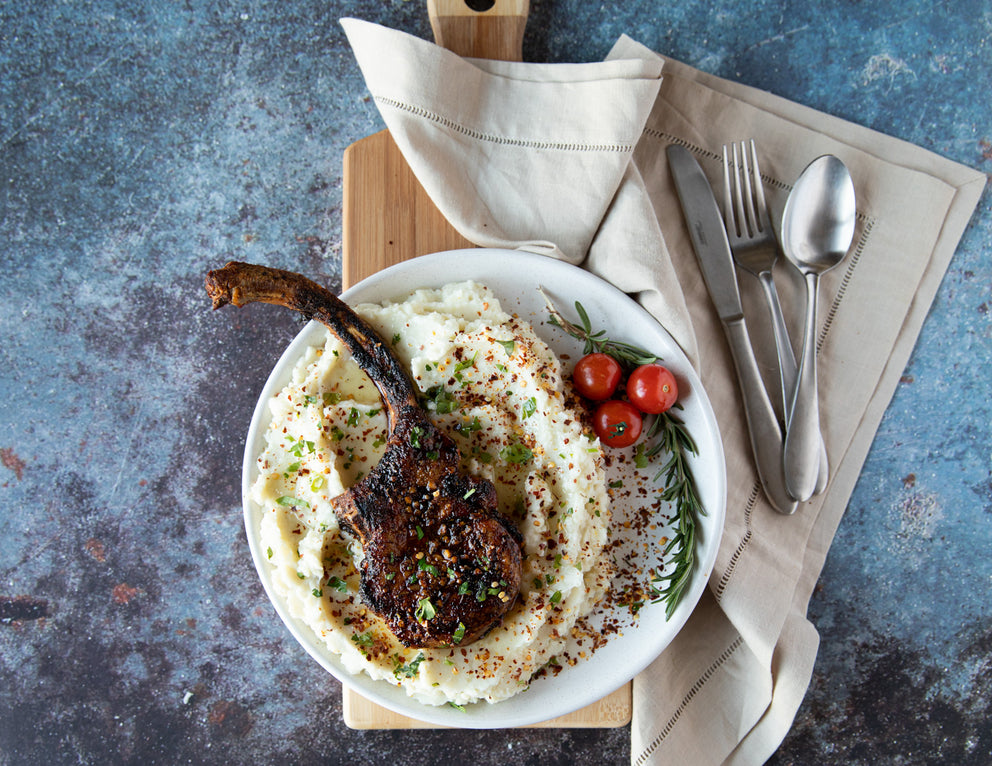 INGREDIENTS: Pork Chops
Nutrition Value
Serving Size (284g)
Amount
% Daily Value
Calories 477
Fat / Lipides 25g
Saturated / Saturés 8.8g
+ Trans 0g
Carbohydrate / Glucides 0g
Fibre / Fibres 0g
0%
Sugars / Sucres 0g
0%
Protein / Protéine 57.8g
Cholesterol / Cholestérol 201mg
Sodium 150.8mg
Vitamin A / Vitamine A
0%
Calcium 50.3mg
6%
Iron / Fer 0.8mg
11%
Vitamin C / Vitamine C
0%
Potassium
0%
Vitamin D / Vitamine D
0%