Firecracker Calamari Bites
(Item #109) 32-35 succulent Firecracker Calamari Bites (18 x 3.5oz servings) in two large sealed packages.

Spice up your appetizer game with Sealand's deliciously crispy, expertly seasoned firecracker calamari bites. The perfect balance of taste and texture, each bite crunches through the golden breading and into the tender, spicy meat for a truly mouthwatering experience. Individually Quick Frozen (iQF) and ready to be baked or air-fried for a crowd-pleasing, easy-to-prepare appetizer.

$11400
---
What you Get
In The Box
- Box contains 2 Sealed Bags (approximately 32-35 Firecracker Calamari Bites per bag by weight)
- Minimum Box weight: 1.8kgs (4.0lbs)


Suggested Servings
- Suggested Serving Size per the Nutrition Facts label - 100g (3.5oz)
- Contains approximately 18 x 100g (3.5oz) servings
Best Ways to Cook
Here at Sealand Quality Foods, our premium products are Individually Quick Frozen in right-sized portions for the perfect serving every time. Cook your Firecracker Calamari Bites from frozen using one of these easy methods.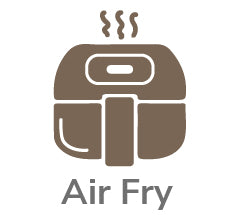 How to Air Fry Calamari
Preheat air fryer to 400°F. Spray the basket with nonstick cooking spray or oil. Add the calamari bites to the basket in a single layer and cook for 19-21 minutes, shaking the basket halfway through. Remove calamari from the air fryer once they turn golden brown and reach an internal temperature of 145°F.
How to Bake Calamari
Preheat oven to 430°F. Place the frozen calamari bites on a baking sheet lined with parchment paper or aluminum foil. Bake the calamari for 24-26 minutes, flipping once halfway through. The calamari bites are done when they turn golden brown and reach an internal temperature of 145°F.

Cooking times and temperatures may vary based on the method of preparation and your desired degree of doneness. Test for doneness with a meat thermometer.
Try It Tonight
Firecracker Calamari Bites with Caribbean Mango Slaw
Get ready to add some heat to your next party with this fun and exciting recipe. The perfect balance of crispy and spicy, our calamari bites will have your taste buds dancing with their crunchy batter and explosive flavour.

Easy to prepare and even easier to eat, these delicious bites are expertly seasoned, adding incredible depth to the squid and bringing out its natural, fresh taste. And when complemented with a vibrant and tangy Caribbean mango slaw, you've got yourself one delicious appetizer that packs a serious punch!
Nutrition Facts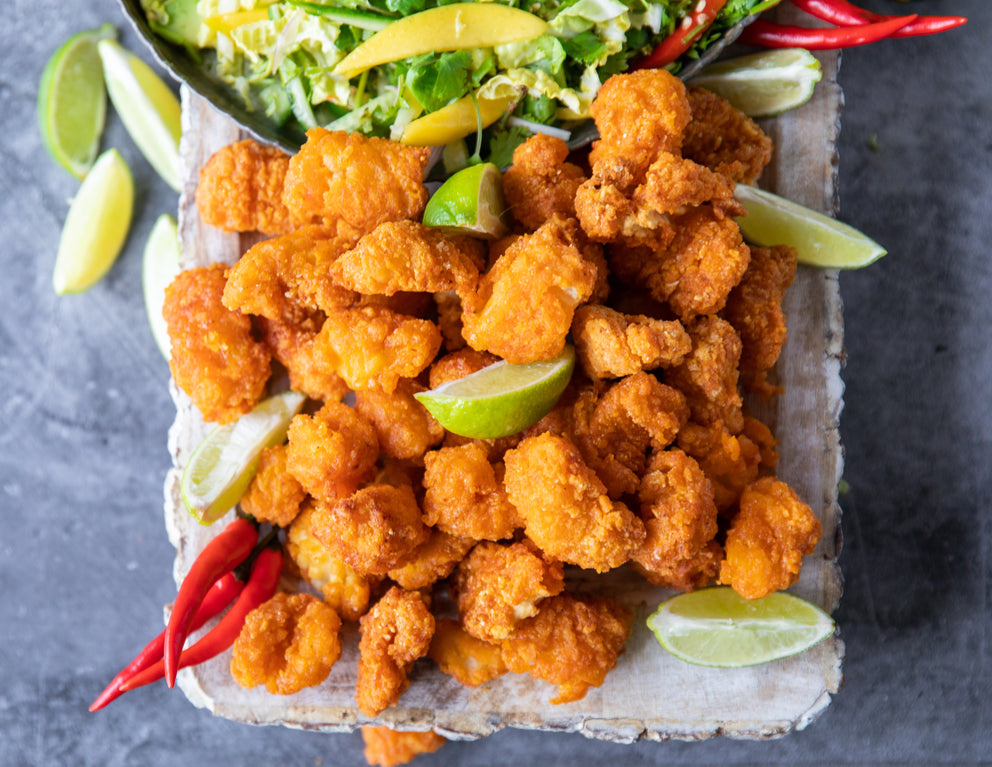 INGREDIENTS: Squid, wheat flour, water, canola oil, modified corn starch, modified tapioca starch, chili pepper flakes, sugar, salt, garlic, sodium phosphate, sodium bicarbonate, paprika, flavour, spice extract. May Contain: Fish, Crustaceans, Milk, Eggs, Soy.
Nutrition Value
Serving Size (100g) / Portion (6 Pieces / Morceaux)
Amount
% Daily Value
Calories 190
Fat / Lipides 9g
12%
Saturated / Saturés 1g
+ Trans 0g
5%
Carbohydrate / Glucides 20g
Fibre / Fibres 1g
4%
Sugars / Sucres 2g
2%
Protein / Protéine 7g
Cholesterol / Cholestérol 30mg
Sodium 600mg
26%
Vitamin A / Vitamine A
0%
Calcium 10mg
1%
Iron / Fer
0%
Vitamin C / Vitamine C
0%
Potassium 75mg
2%
Vitamin D / Vitamine D
0%