Boneless Pork Steaks
(Item #8) 16 lean, Boneless Pork Steaks (27 x 3.5oz servings), individually vacuum-sealed.

Crafted from the finest cuts of premium pork, Sealand's boneless pork steaks deliver the perfect balance of juiciness and tenderness in each succulent bite. Individually Quick Frozen (iQF) in right-sized portions, these steaks are ready to be grilled, oven-roasted or pan-seared to perfection. Serve with a white wine jus for an easy weeknight dinner that the whole family can enjoy.

$11700
---
What you Get
In The Box
- Box contains 16 Individually Vacuum-Packed Boneless Pork Steaks (by weight)
- Minimum Box weight: 2.72kgs (6.0lbs)

Suggested Servings
- Suggested Serving Size per the Nutrition Facts label - 100g (3.5oz)
- Contains approximately 27 x 100g (3.5oz) servings
Best Ways to Cook
We recommend that all our meat products be thawed out of packaging for 24 hours in the refrigerator prior to cooking (unless otherwise stated). Here at Sealand Quality Foods, our meat is extremely lean, saving you up to 20% cooking time. Give one of these simple cooking methods a try today.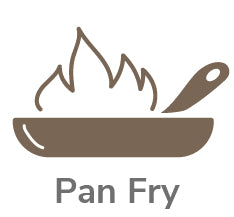 How to Pan Fry Pork
Heat a large skillet or frying pan over medium-high heat and add a tablespoon of oil or butter. Once the oil or butter is hot, place the thawed pork steaks in the pan, making sure they are not overcrowded. Cook for about 4-6 minutes on each side until they develop a golden brown crust and are cooked through to an internal temperature of 145-160°F (depending on desired level of doneness). Allow the pork to rest for a few minutes before serving.
How to Bake Pork
Preheat oven to 400°F. Pat dry thawed pork steaks with a paper towel. Brush pork steaks with oil and sprinkle with seasoning or dry rub of choice. Arrange the steaks on a parchment paper lined baking sheet and cook in the oven for 15-18 minutes or until the internal temperature reaches 145-160°F (depending on desired level of doneness). Allow the pork to rest for a few minutes before serving.

Cooking times and temperatures may vary based on the method of preparation and your desired degree of doneness. Test for doneness with a meat thermometer.
Try It Tonight
Pan Seared Pork Steaks
Whether you're cooking with Pork Chops or Pork Steaks, a quick pan sear is guaranteed to lock in the flavour. Use our spice coating to get delicious pork that doesn't dry out. 

An easy and elegant main dish served with sautéed spinach and a pinch of red pepper flakes to finish.
Nutrition Facts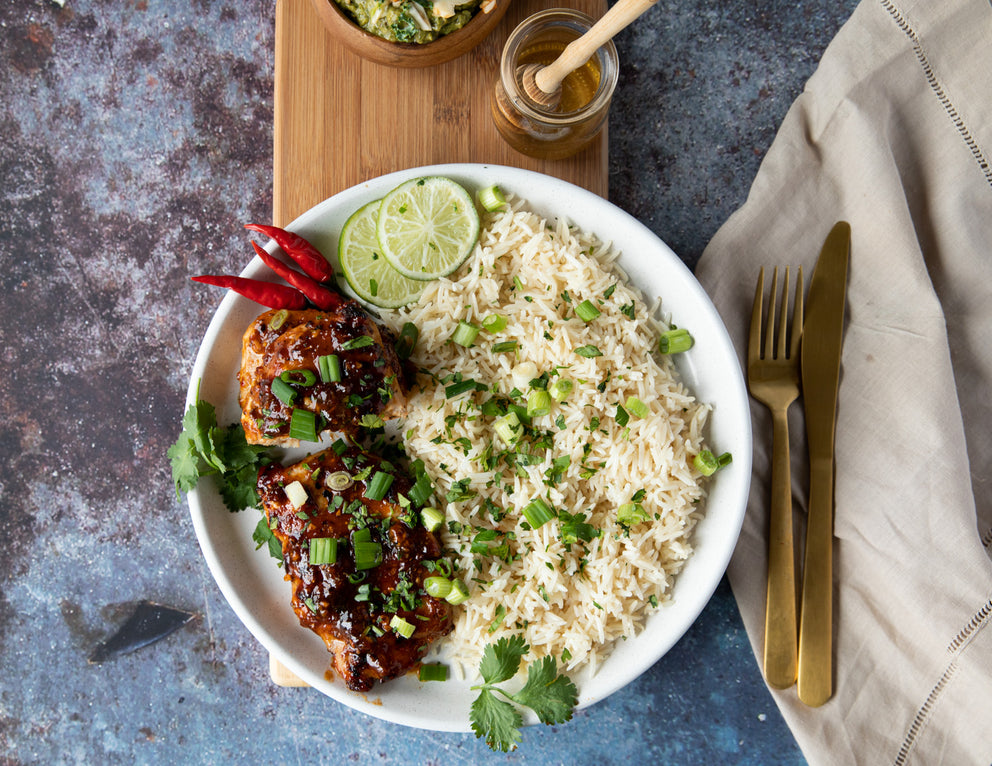 INGREDIENTS: Pork
Nutrition Value
Serving Size (100g)
Amount
% Daily Value
Calories 170
Fat / Lipides 9.03g
Saturated / Saturés 3g
+ Trans 0g
Carbohydrate / Glucides 0g
Fibre / Fibres 0g
Sugars / Sucres 0g
Protein / Protéine 21g
Cholesterol / Cholestérol 69mg
Sodium 55mg
Vitamin A / Vitamine A
Calcium 19mg
Iron / Fer 0.63mg
Vitamin C / Vitamine C
Potassium
Vitamin D / Vitamine D