Potato Au Gratin
(Item #106) Twenty 4oz Potato Au Gratin, made from only the finest and freshest ingredients.

Creamy and cheesy with layers of thinly sliced potatoes, Sealand's Potato Au Gratin is a classic comfort food that will warm your soul. Crafted from premium potatoes and savoury spices, this crowd-pleasing side dish is the perfect complement to any meal. Individually Quick Frozen (iQF) in right-sized portions for ultimate convenience and ready to enjoy at your next dinner party or family gathering. A Sealand customer favourite!

$8900
---
What you Get
In The Box
- Box contains 2 Sealed Bags with approximately 10 x 4oz Potato Au Gratin per Bag (20 total by weight)
- Box weight: 2.27kgs (5.0lbs)


Suggested Servings
- Suggested Serving Size per the Nutrition Facts Label - 120g (4.2oz)
- Contains approximately 19 x 120g (4.2oz) servings
Best Ways to Cook
Here at Sealand Quality Foods, our premium products are Individually Quick Frozen in right-sized portions for the perfect serving every time. Cook Potato Au Gratin from frozen using one of these simple cooking methods.
How Bake Potato Au Gratin
Preheat oven to 350ºF. Place frozen Potato Au Gratin about 2 inches apart on a lightly oiled baking sheet in the middle rack of your oven. Bake for 35-45 minutes and serve.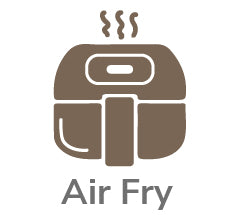 How to Air Fry Potato Au Gratin
Preheat air fryer to 325°F. Place frozen Potato Au Gratin in the air fryer basket (single layer). Cook for 32 minutes and serve.

Cooking times and temperatures may vary based on the method of preparation and your desired degree of doneness.
Nutrition Facts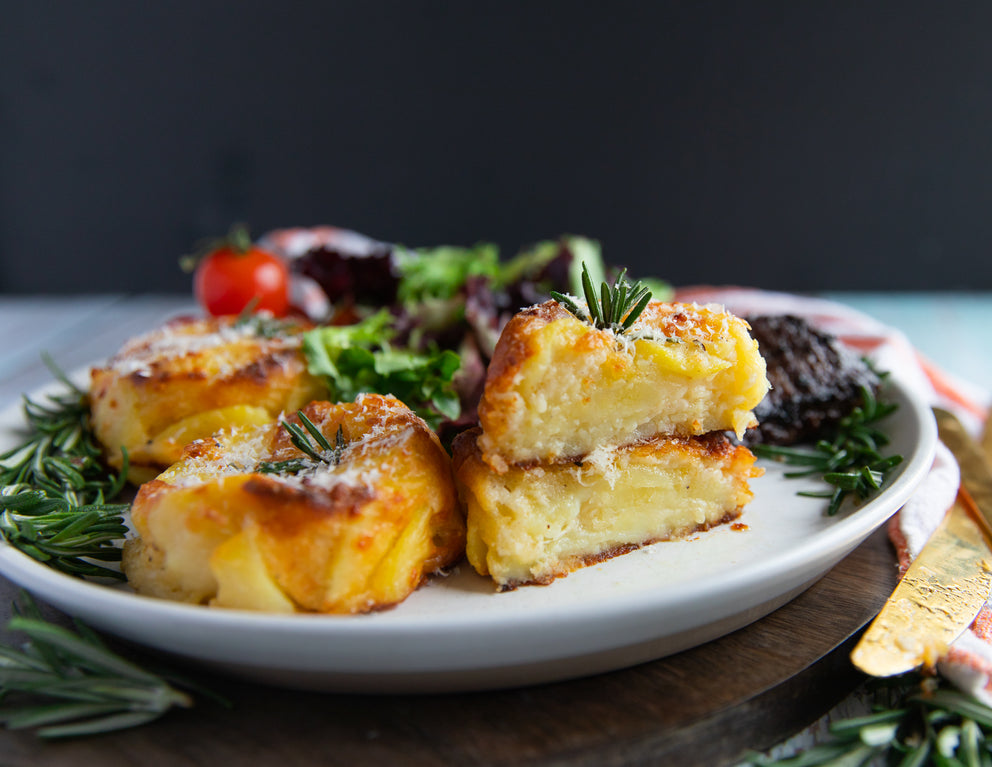 INGREDIENTS: Potatoes (46.7%), cream (45%), cheese, salt, stabilizing agent (E461), garlic aroma, pepper, and nutmeg. Allergens: Dairy.
Nutrition Value
Serving Size (120g)
Amount
% Daily Value
Calories 210
Fat / Lipides 15g
23%
Saturated / Saturés 11g
+ Trans 1g
60%
Carbohydrate / Glucides 15g
Fibre / Fibres 1g
4%
Sugars / Sucres 1g
Protein / Protéine 4g
Cholesterol / Cholestérol 70mg
Sodium 470mg
20%
Vitamin A / Vitamine A
0%
Calcium
10%
Iron / Fer
0%
Vitamin C / Vitamine C
0%
Potassium
0%
Vitamin D / Vitamine D
0%