Lean Ground Chicken
(Item #36) 6 packs of individually vacuum-sealed lean Ground Chicken (approximately 1lb per pack).

Made from the highest-quality lean chicken meat, Sealand's Canadian ground chicken is a healthy choice for all your favourite recipes. Individually Quick Frozen (iQF) in right-sized portions so you only use what you need. With a high protein content and delicate flavour, our ground chicken is a great way to elevate meatballs, burgers, chili or tacos.

$9900
---
What you Get
In The Box
- Box contains 6 Individually Vacuum-Sealed Lean Ground Chicken packs (approximately 1.0lb each)
- Minimum Box weight: 2.72kgs (6.0lbs)

Suggested Servings
- Suggested Serving Size per the Nutrition Facts label - 125g (4.4oz)
- Contains approximately 22 x 125g (4.4oz) servings
Best Ways to Cook
We recommend that all our meat products be thawed out of packaging for 24 hours in the refrigerator prior to cooking (unless otherwise stated). Here at Sealand Quality Foods, our meat is extremely lean, saving you up to 20% cooking time. Give one of these simple cooking methods a try today.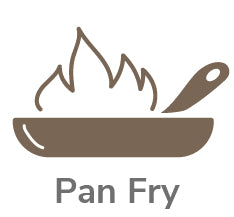 How to Pan Fry Ground Chicken
Heat a large frying pan over medium-high heat and add oil. Season the thawed ground chicken with your favourite spices and then add to the pan. Use a wooden spoon or spatula to break it up into small pieces. Cook the chicken, stirring frequently, for 5-7 minutes or until the internal temperature of the chicken reaches 165°F. Add to your favourite sauce or dish.

Cooking times and temperatures may vary based on the method of preparation and your desired degree of doneness. Test for doneness with a meat thermometer.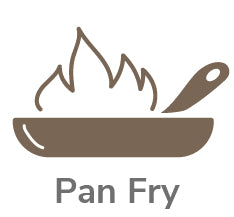 How to Pan Fry Shrimp
Nutrition Facts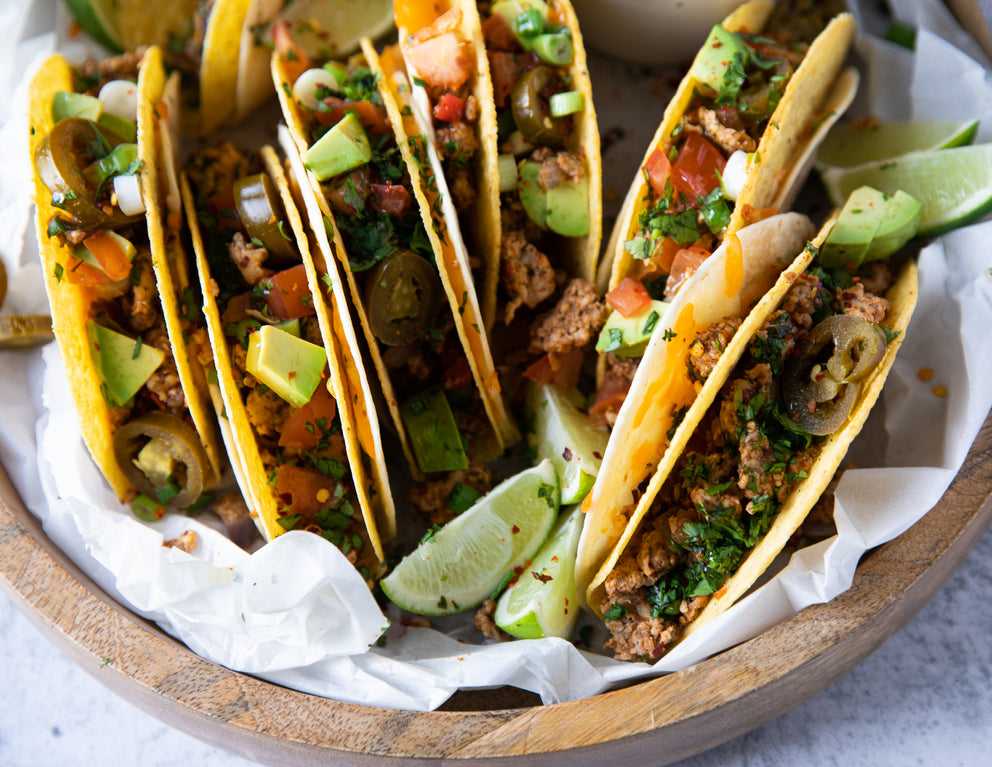 INGREDIENTS: Lean Ground Chicken
Nutrition Value
Serving Size (125g)
Amount
% Daily Value
Calories 190
Fat / Lipides 10g
Saturated / Saturés 2.8g
+ Trans 0g
Carbohydrate / Glucides 0g
Fibre / Fibres 0g
0%
Sugars / Sucres 0g
0%
Protein / Protéine 24.6g
Cholesterol / Cholestérol 145.5mg
Sodium 151.3mg
7%
Vitamin A / Vitamine A
0%
Calcium
0%
Iron / Fer 1.2mg
6%
Vitamin C / Vitamine C
0%
Potassium
0%
Vitamin D / Vitamine D
0%