Jonah Crab Claws
(Item #25) 85 delicious Jonah Crab Claws (18 x 3.5oz servings), ready to be heated and enjoyed.

Harvested from deep waters, Sealand's delectable Jonah Crab Claws are packed to bursting with succulently sweet and delicate crab meat that will delight even the most discerning palates. Canadian sourced and Individually Quick Frozen (iQF) for unparalleled freshness and ultimate convenience. Savour the taste of restaurant-quality cuisine in the comfort of your own home.

$18900
---
What you Get
In The Box
- Box contains 1 Large Sealed Bag (approximately 85 Jonah Crab Claws by weight)
- Minimum Box weight: 1.8kgs (4.0lbs)

Suggested Servings
- Suggested Serving Size per the Nutrition Facts label - 100g (3.5oz)
- Contains approximately 18 x 100g (3.5oz) servings
Best Ways to Cook
We recommend that all our seafood products be thawed out of packaging for 24 hours in the refrigerator before heating (unless otherwise stated). These crab claws come pre-cooked, meaning all that's left for you to do is heat and serve. Give one of these simple heating methods a try today.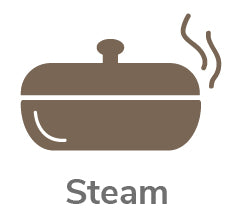 How to Steam Crab Claws
Fill a large pot with 1-2 inches of water and bring it to a boil. Place a steaming basket or colander in the pot, making sure it's not under the water. Carefully place the thawed crab claws in the steaming basket or colander and cover the pot with a lid. Steam the crab claws for 5-7 minutes until they're heated through. Remove the crab claws from the pot with tongs or a slotted spoon.
How to Bake Crab Claws
Preheat oven to 375°F. Place the thawed crab claws in a large baking dish or roasting pan. Melt a stick of butter in a saucepan over low heat. Add minced garlic and your favourite herbs, such as parsley or dill, and stir to combine. Pour the butter mixture over the crab claws, making sure each claw is coated. Cover the baking dish with aluminum foil and place it in the oven. Bake the crab claws for 15-20 minutes until they're heated through.

Cooking times and temperatures may vary based on the method of preparation and your desired degree of doneness. Test for doneness with a meat thermometer.
Nutrition Facts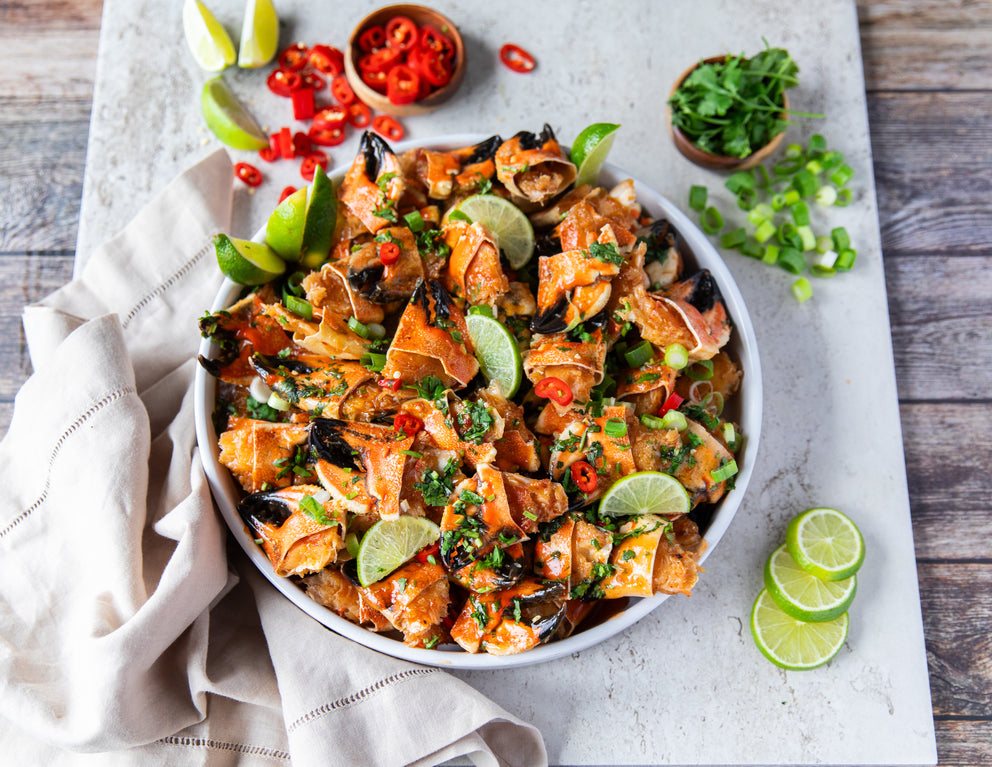 INGREDIENTS: Jonah Crab Claws
Nutrition Value
Serving Size (100g)
Amount
% Daily Value
Calories 120
Fat / Lipides 2g
2%
Saturated / Saturés 0g
+ Trans 0g
0%
Carbohydrate / Glucides 0g
Fibre / Fibres 0g
0%
Sugars / Sucres 0g
0%
Protein / Protéine 24g
Cholesterol / Cholestérol 70mg
Sodium 690mg
29%
Vitamin A / Vitamine A
4%
Calcium
0%
Iron / Fer
0%
Vitamin C / Vitamine C
10%
Potassium
0%
Vitamin D / Vitamine D
0%