Guinness Battered Cod
(Item #72) 20-24 crispy Guinness Battered Cod tenderloins (21 x 3.7oz servings) for a pub style meal at home.

Sealand's Guinness Battered Cod tenderloins have a rich amber hue and cook up to a satisfying crunch. The batter on these large chunks of cod tenderloin has subtle hints of original Guinness Irish Stout. Individually Quick Frozen (iQF) for easy portion control. Oven-bake or air fry for a crisp texture, and serve with tartar sauce and lemon for authentic fish and chips.
$12600
---
What you Get
In The Box
- Box contains 1 Large Sealed Bag with 20-24 Guinness Battered Cod (by weight)
- Minimum Box weight: 2.27kgs (5.0lbs)

Suggested Servings
- Suggested Serving Size per the Nutrition Facts label - 105g (3.7oz)
- Contains approximately 21 x 105g (3.7oz) servings
Best Ways to Cook
Here at Sealand Quality Foods, our premium products are Individually Quick Frozen in right-sized portions for the perfect serving every time. Cook your Guinness Battered Cod from frozen using one of these easy methods.
How to Bake Guinness Battered Cod
Preheat oven to 425°F. Place frozen fillets on a lightly oiled baking sheet. Bake for 18-20 minutes or until the internal temperature at the thickest part of the fish reaches 145°F. For a crunch, broil for an additional 2-3 minutes.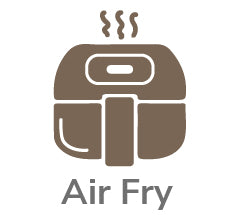 How to Air Fry Guinness Battered Cod
Preheat air fryer to 400°F. Cook frozen cod for 15 minutes (flipping halfway through) or until the internal temperature of the fish reaches 145°F. The loins should have a crispy golden crust.

Cooking times and temperatures may vary based on the method of preparation and the thickness of the fish. Test for doneness with a meat thermometer.
Nutrition Facts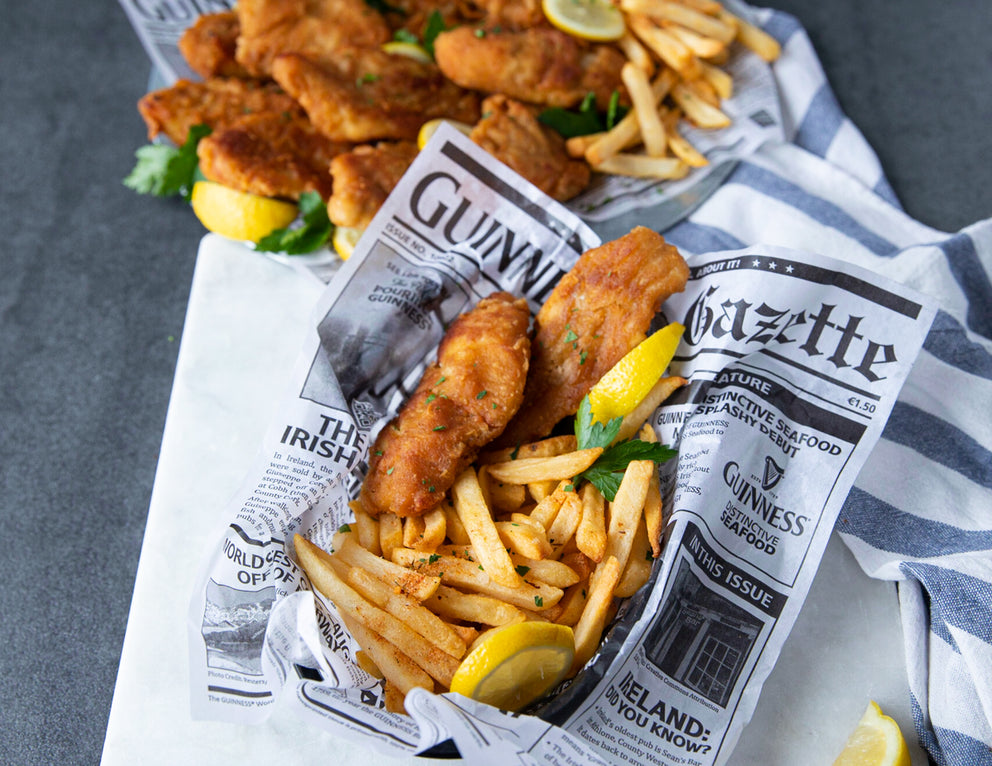 INGREDIENTS: Cod loins, Soybean oil, Toasted wheat crumbs, Flour (corn, wheat), Modified corn starch, Water, Sugars (barley malt, sugar, malted barley extract, corn maltodextrin, dextrose), Seasonings (onion, yeast extract, spices, garlic), Beer, Salt, Flavour, Baking powder, Modified cellulose, Paprika, Acacia gum. Allergens: Fish, Wheat, Barley.
Nutrition Value
Serving Size (100g)
Amount
% Daily Value
Calories 190
Fat / Lipides 9g
Saturated / Saturés 1.5g
+ Trans 0g
Carbohydrate / Glucides 14g
Fibre / Fibres 0g
Sugars / Sucres 1g
Protein / Protéine 12g
Cholesterol / Cholestérol 40mg
Sodium 350mg
Vitamin A / Vitamine A
Calcium 20mg
Iron / Fer 1.25mg
Vitamin C / Vitamine C
Potassium 200mg
Vitamin D / Vitamine D