Breaded Pork Schnitzels
(Item #38) Fifteen 4oz tender and juicy Breaded Pork Schnitzels with a toasted crumb coating (15 x 4oz servings).

Crafted using the finest Canadian pork cutlets and coated in a crispy, seasoned, golden breading that locks in juiciness and flavour, Sealand's chef-inspired pork schnitzels are the ultimate comfort food with a gourmet twist. Enjoy the satisfying crunch with each mouthwatering bite. Individually Quick Frozen (iQF) in right-sized portions, they are versatile and easy to prepare with a quick pan fry.

$12000
---
What you Get
In The Box
- Box contains 15 Individually Vacuum-Packed Breaded Pork Schnitzels
- Minimum Box weight: 1.7kgs (3.75lbs)

Suggested Servings
- Suggested Serving Size per the Nutrition Facts label - 113g (4oz)
- Contains approximately 15 x 113g (4oz) servings
Best Ways to Cook
Here at Sealand Quality Foods, our premium products are Individually Quick Frozen in right-sized portions for the perfect serving every time. Cook Breaded Pork Schnitzel from frozen using this easy method.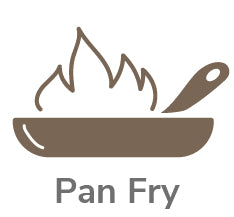 How to Pan Fry Pork Schnitzel
Preheat a large frying pan or skillet over medium heat. Add a few tablespoons of cooking oil to the pan and heat until the oil shimmers. Place the frozen pork schnitzels directly into the pan and fry for 5-7 minutes on each side until the schnitzels become golden and crispy and reach an internal temperature of 160°F.

Cooking times and temperatures may vary based on the method of preparation and your desired degree of doneness. Test for doneness with a meat thermometer.
Nutrition Facts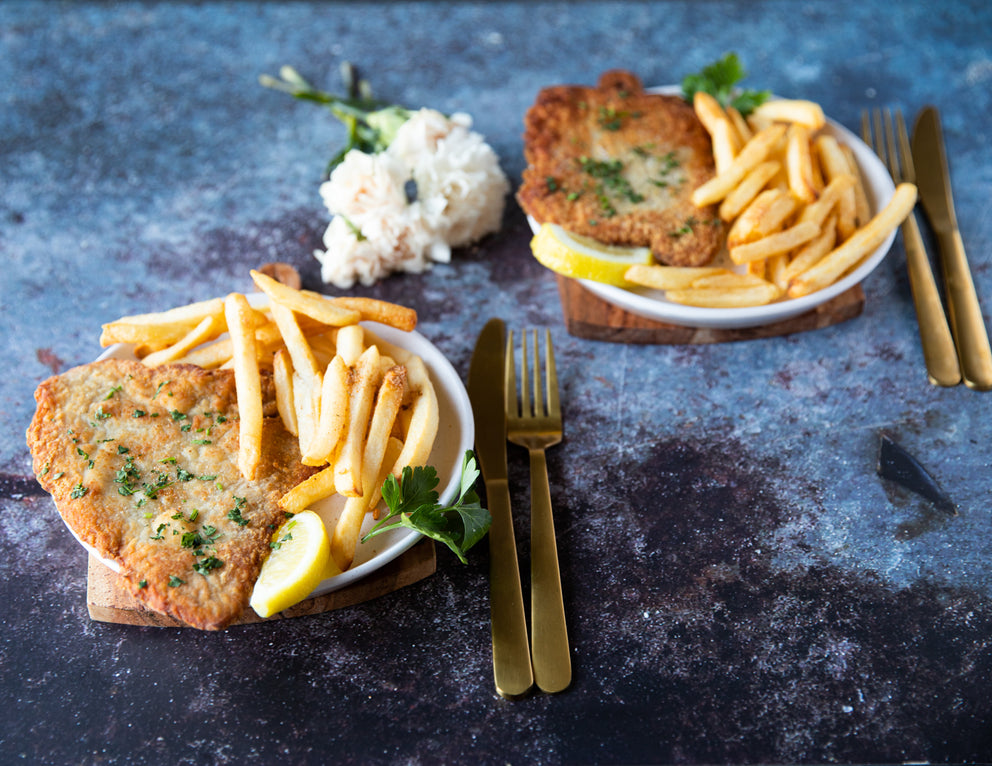 INGREDIENTS: Pork, toasted wheat crumbs, water, starch, modified starch, cornflour, salt, guar gum, spices, dextrose, and hydrogenated vegetable oil. Allergen: Wheat.
Nutrition Value
Serving Size (113g)
Amount
% Daily Value
Calories 300
Fat / Lipides 15g
Saturated / Saturés 5g
+ Trans 0g
Carbohydrate / Glucides 23g
Fibre / Fibres 0g
Sugars / Sucres 0g
Protein / Protéine 18g
Cholesterol / Cholestérol 55mg
Sodium 460mg
20%
Vitamin A / Vitamine A
0%
Calcium
0%
Iron / Fer
0%
Vitamin C / Vitamine C
0%
Potassium
0%
Vitamin D / Vitamine D
0%