Shrimp Tempura
(Item #103) Eighty crunchy Shrimp Tempura in 4 sealed packages (18 x 3.5oz servings).

A Japanese culinary masterpiece that makes the perfect finger food appetizer. Delicately coated in a light and crispy batter, Sealand's delicious shrimp tempura offers the perfect balance of textures and flavours. Individually Quick Frozen (iQF) to lock in the freshness and incredible taste, these crowd-pleasing favourites are guaranteed to be a big hit whatever the occasion.
$10300
---
What you Get
In The Box
- Box Contains 4 Sealed Bags of 454g (16oz) each (approximately 20 Tempura Shrimp per bag by weight)
- Minimum Box weight: 1.8kgs (4.0lbs)


Suggested Servings
- Suggested Serving Size per the Nutrition Facts Label 100g (3.5oz)
- Contains approximately 18 x 100g (3.5oz) servings
Best Ways to Cook
Here at Sealand Quality Foods, our premium products are Individually Quick Frozen in right-sized portions for the perfect serving every time. Cook your Shrimp Tempura from frozen using one of these easy methods.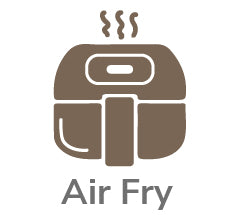 How to Air Fry Shrimp Tempura
Preheat air fryer to 370°F. Spray the basket with nonstick cooking spray or oil. Add the shrimp tempura to the basket in a single layer and cook for 8-10 minutes, shaking the basket halfway through. Remove shrimp tempura from the air fryer once they turn golden brown and reach an internal temperature of 145°F.
How to Bake Shrimp Tempura
Preheat oven to 400°F. Place the frozen shrimp tempura on a baking sheet lined with parchment paper or aluminum foil. Bake the shrimp for 16-24 minutes, flipping once halfway through. The shrimp tempura are done when they turn golden brown and reach an internal temperature of 145°F.

Cooking times and temperatures may vary based on the method of preparation and your desired degree of doneness. Test for doneness with a meat thermometer.
Nutrition Facts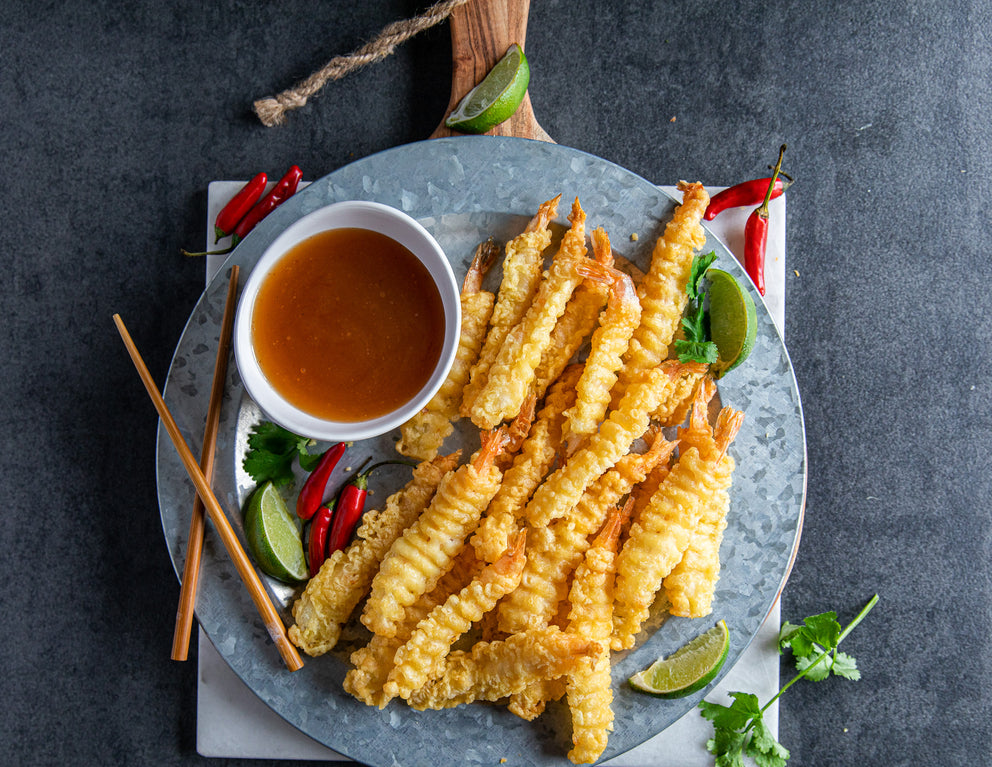 INGREDIENTS: Shrimp, batter (modified corn starch, baking powder (sodium bicarbonate disodium dihydrogen pyrophosphate, calcium dihydrogen phosphate, tapioca starch), vegetable protein (soy), soybean oil, yeast extract powder, emulsifier (glycine ester of fatty acid, sucrose ester of fatty acid), white pepper, vitamin B2, paprika, rice flour, salt, wheat flour, corn starch) Allergens: Crustaceans, Wheat, Soy.
Nutrition Value
Serving Size (100g) / Portion (5 Shrimp / Crevette)
Amount
% Daily Value
Calories 270
Fat / Lipides 16g
21%
Saturated / Saturés 2.5g
+ Trans 0.4g
15%
Carbohydrate / Glucides 21g
Fibre / Fibres 1g
4%
Sugars / Sucres 0g
0%
Protein / Protéine 60g
Cholesterol / Cholestérol 80mg
Sodium 230mg
10%
Vitamin A / Vitamine A
0%
Calcium 30mg
2%
Iron / Fer 0.3mg
2%
Vitamin C / Vitamine C
0%
Potassium 75mg
2%
Vitamin D / Vitamine D
0%