Pepperoni Pizza Fingers
(Item #46) 48-50 irresistibly cheesy Pepperoni Pizza Fingers (23 x 4.5oz servings), a crowd favourite for a reason.

Sealand's gourmet, chef-inspired pizza fingers are the perfect choice when you need a crowd-pleasing snack that everyone can enjoy. Great for game days, clubs, camps and schools. These pizza fingers are stuffed to bursting with savoury cheese, aromatic sauce and mouthwatering pepperoni, all wrapped in a light and airy dough. Individually Quick Frozen (iQF) so you only cook what you need.

$12200
---
What you Get
In The Box
- Box contains 1 Large Resealable Bag with 48-50 Pepperoni Pizza Fingers (by weight)
- Minimum Box weight: 3.0kgs (6.6lbs

Suggested Servings
- Suggested Serving Size per the Nutrition Facts label - 130g (4.5oz)
- Contains approximately 23 x 130g (4.5oz) servings
Best Ways to Cook
Here at Sealand Quality Foods, our premium products are Individually Quick Frozen in right-sized portions for the perfect serving every time. Cook Pepperoni Pizza Fingers from frozen using one of these easy methods.
How to Bake Pizza Fingers
Preheat oven to 400°F. Place the frozen pizza fingers on a baking sheet and cook for 20 minutes (flipping halfway through).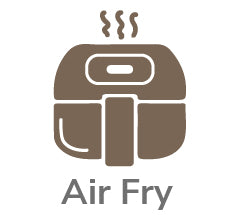 How to Air Fry Pizza Fingers
Preheat air fryer to 370°F. Add the pizza fingers to the basket in a single layer and air-fry for 16 minutes (flipping halfway through).
Nutrition Facts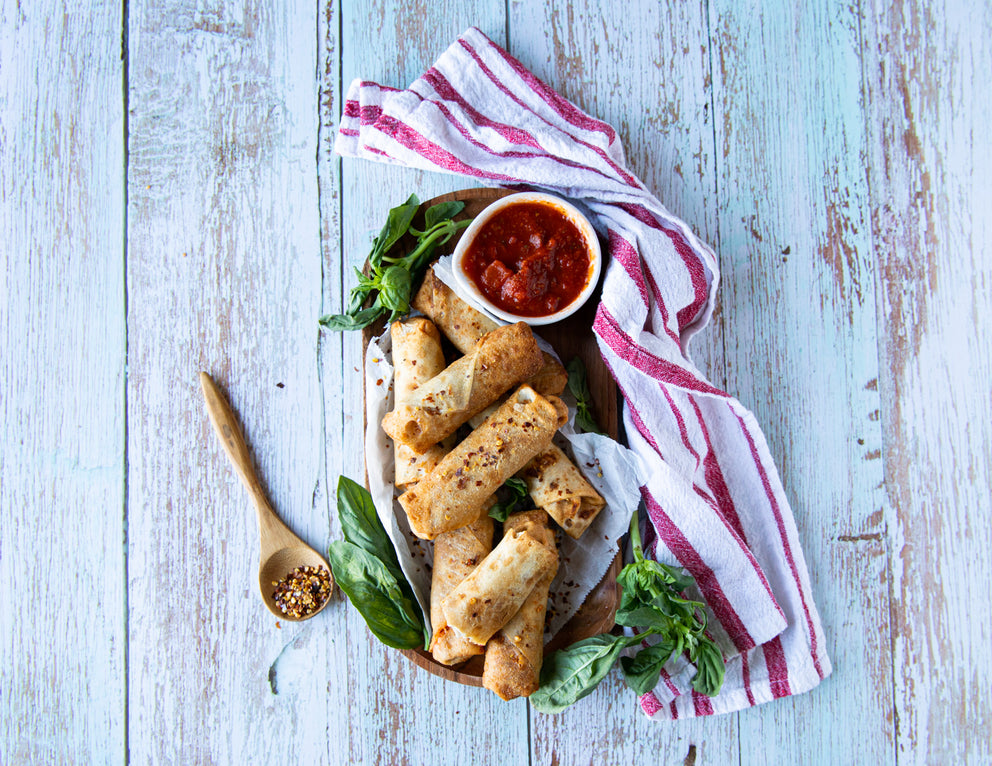 INGREDIENTS: Enriched Wheat Flour, Water, Frozen Whole Eggs and/or Frozen Egg White, Vegetable Starch (corn, wheat) and/or Modified Corn Starch, Salt, Sodium Propionate, Potassium Sorbate. Filling: Tomatoes, Part-Skim Mozzarella Cheese (Milk, Bacterial Culture, Rennet and/or Pepsin and/or Microbial Enzyme, Salt), Pepperoni (contains soya), Water, Salt, Sugar, Spices. Batter: Water, Modified Corn Starch, Wheat Flour, Corn Flour, Salt, Canola Oil, Baking Powder, Soya Flour, Modified Milk Ingredients, Dried Egg White, Guar Gum. Fried in Canola Oil. Allergens: Soy, Milk, Wheat, Eggs.
Nutrition Value
Serving Size (130g)
Amount
% Daily Value
Calories 290
Fat / Lipides 9g
Saturated / Saturés 2.5g
+ Trans 0.2g
Carbohydrate / Glucides 41g
Fibre / Fibres 3g
Sugars / Sucres 0g
Protein / Protéine 12g
Cholesterol / Cholestérol 20mg
Sodium 360mg
Vitamin A / Vitamine A
Calcium 110mg
Iron / Fer 3.5mg
Vitamin C / Vitamine C
Potassium
Vitamin D / Vitamine D